Assistive Call
For the safe connection of sensors & Buttons on permanently installed call systems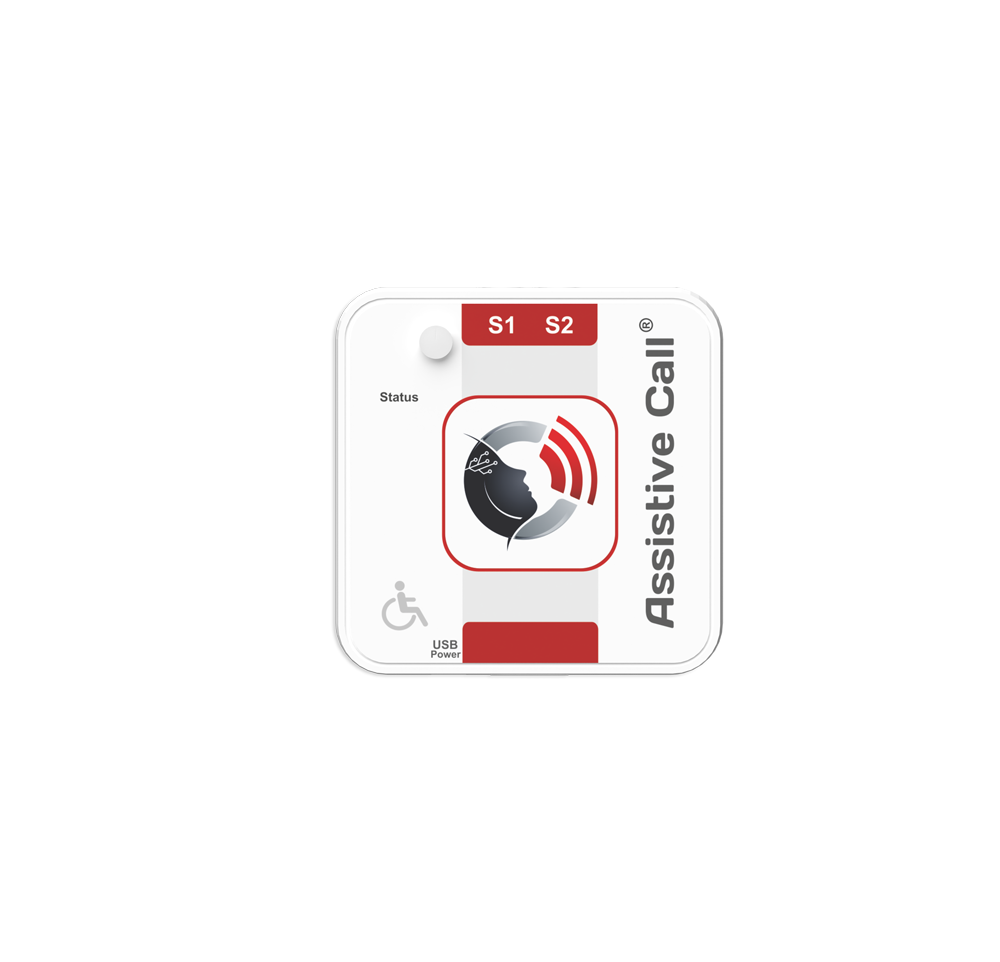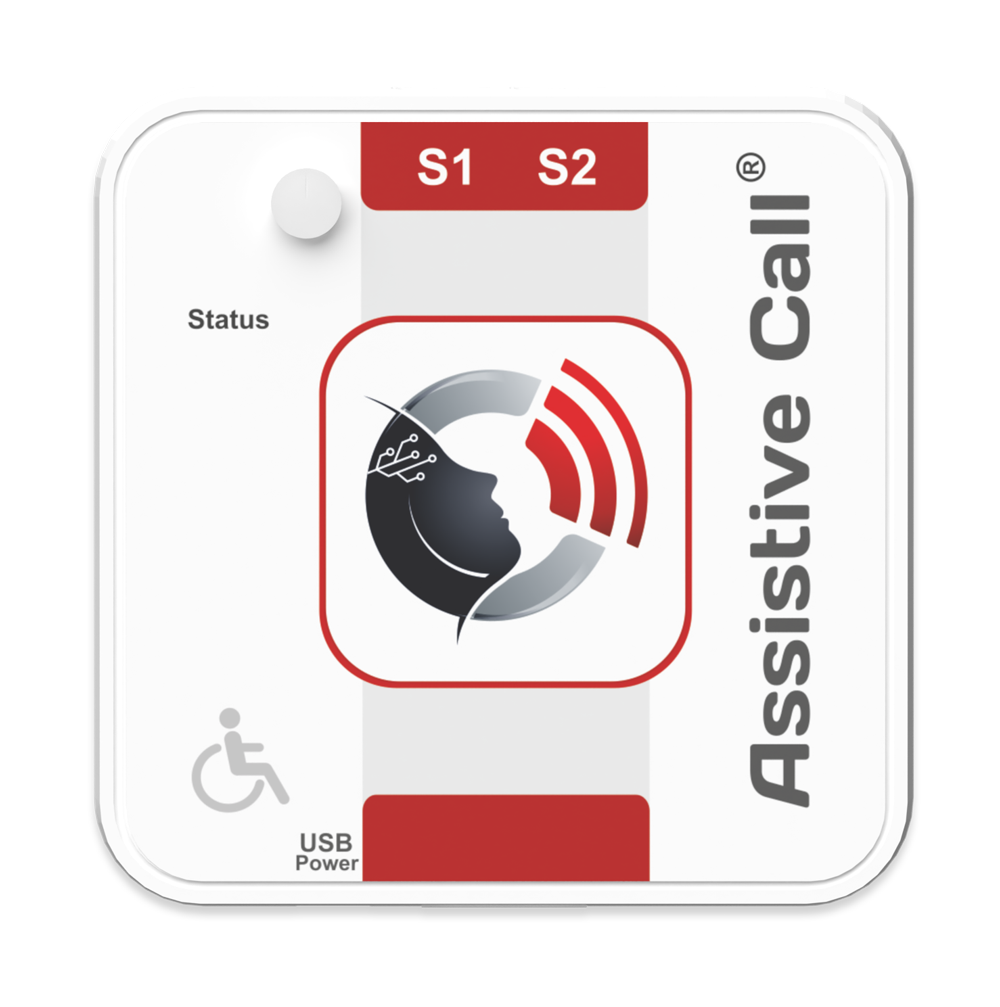 Our AssistX Call
AssistX Call is a sensor adapter for nurse call systems and enables calls to be triggered using special sensors (call initiators) that cannot be connected directly to the call system. AssistX Call is equipped with 2 AssistX Ports. These can be connected to any 2 single sensors or buttons or AssistX Port compatible sensors.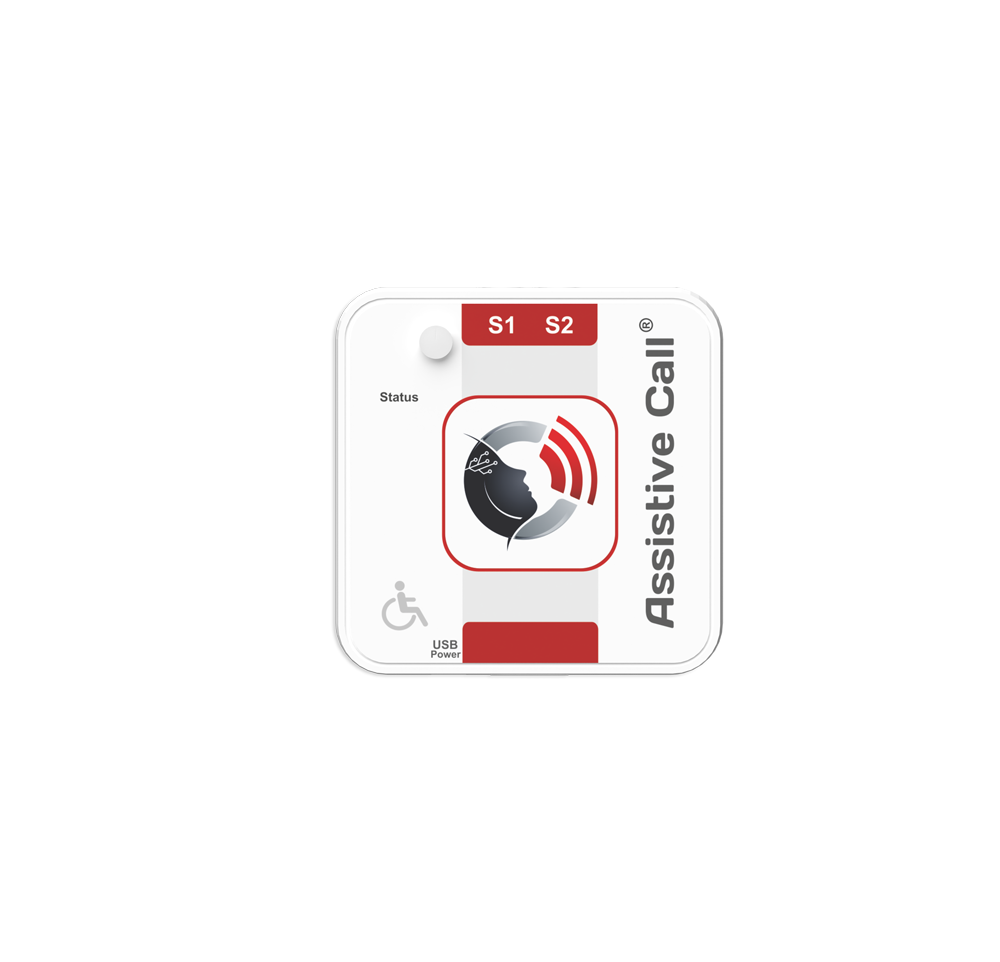 More Information
and technical details
Power supply: Power supply via call system 6.5 - 36V DC Ext.
Power supply, max. 500mA with bridging of power failure by LiPo battery min. 24 hours
Switch/Sensor sleeve: 2x jack plug 3,5 mm, AssistX port
Dimensions: 74 x 74 x 26 mm
For Call Systems
Ackermann
Tetronik
Tyco/Zettler
Tunstall
GIRA
Siemens HiCall
FACI
Winkel
and others available.
Resellers & Distributors
Would you like to know more about our AssistX Call and other AssistX products? Here you will find the right dealer near you!
© 2021 CSS Microsystems GmbH