Assistive Call
For the safe connection of sensors & Buttons on permanently installed call systems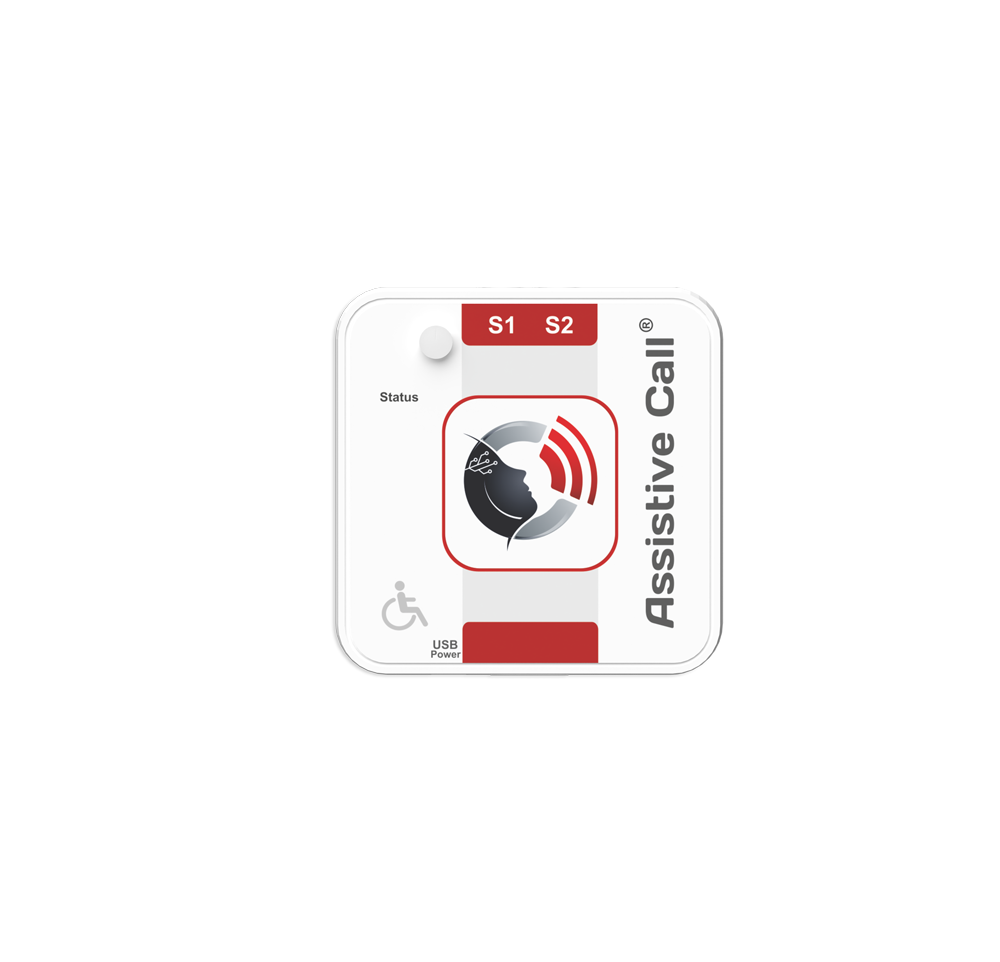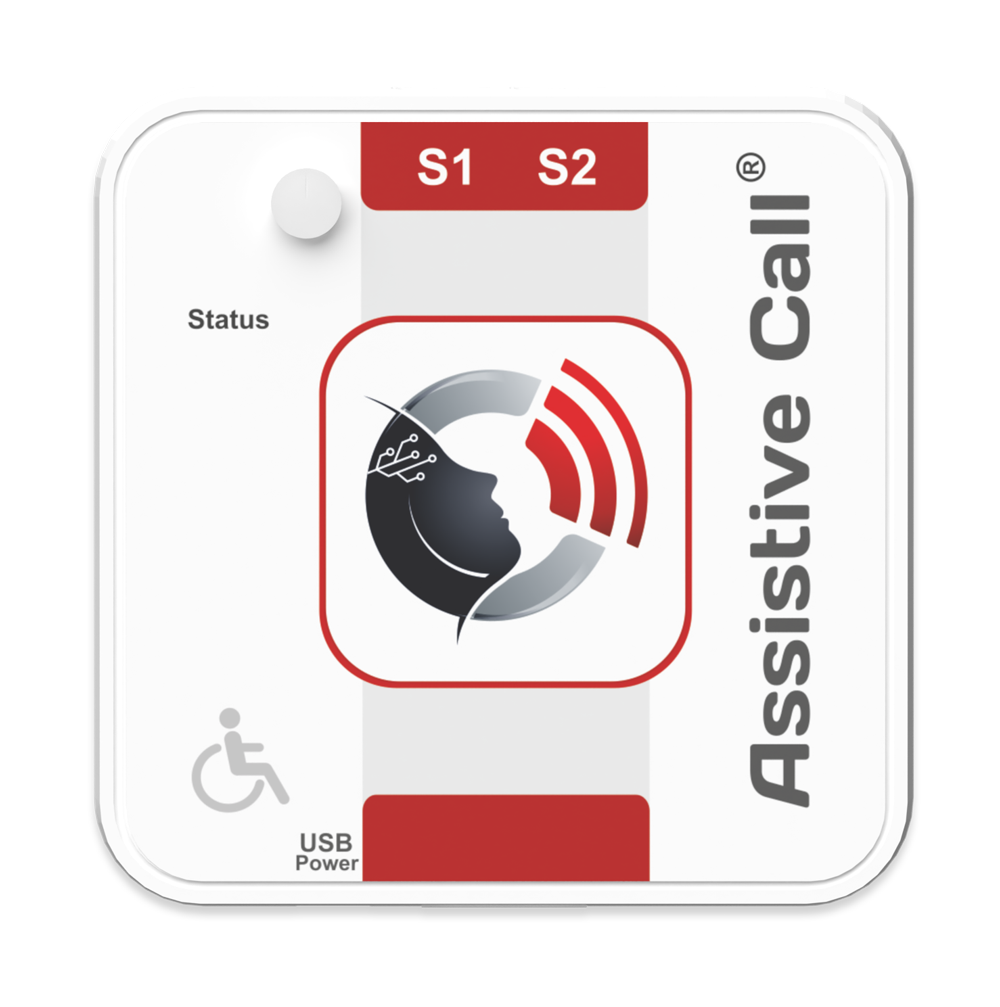 Our AssistX Call
AssistX Call is a sensor adapter for nurse call systems and enables calls to be triggered using special sensors (call initiators) that cannot be connected directly to the call system. AssistX Call is equipped with 2 AssistX Ports. These can be connected to any 2 single sensors or buttons or AssistX Port compatible sensors.
Enlargement
Any sensors and controls can be connected via the two 3.5 mm jack sensor sockets. The control element is automatically recognized and adjusted accordingly.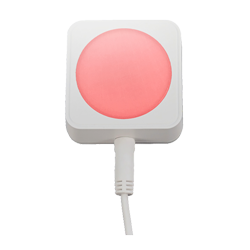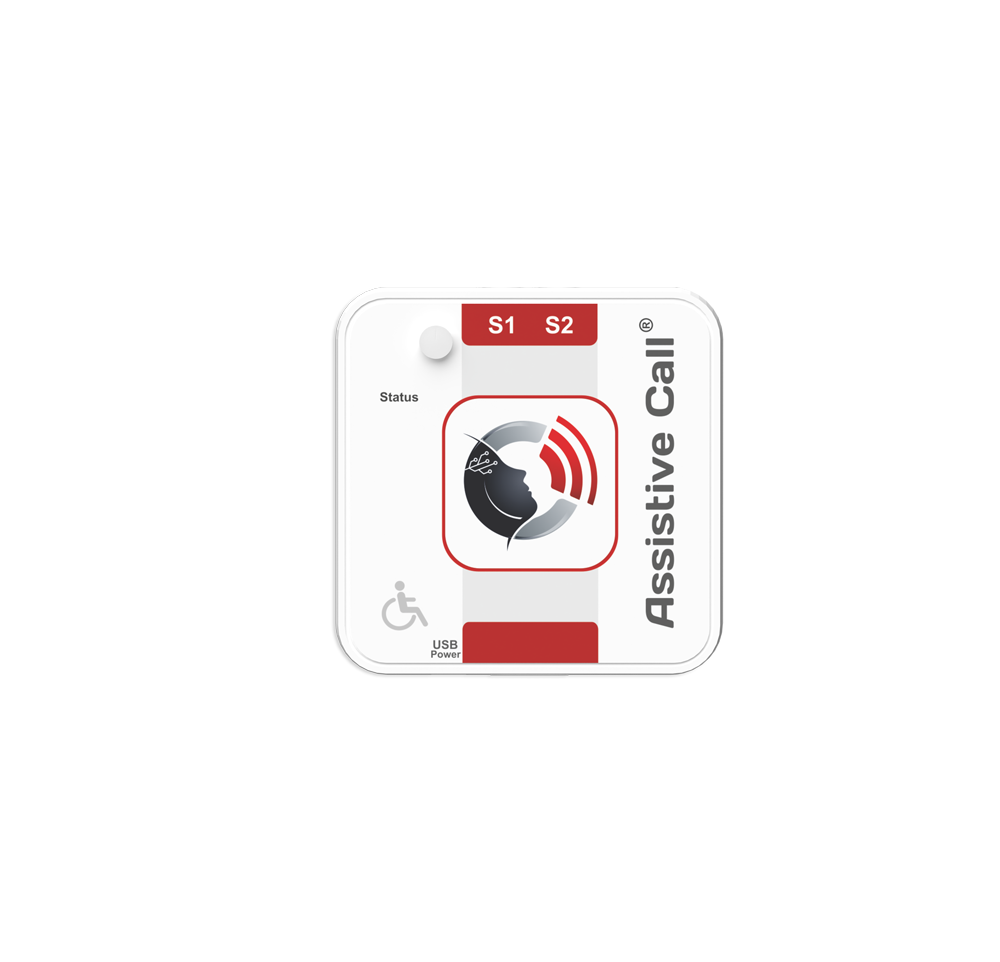 More Information
and technical details
Power supply: Power supply via call system 6.5 - 36V DC Ext.
Power supply, max. 500mA with bridging of power failure by LiPo battery min. 24 hours
Switch/Sensor sleeve: 2x jack plug 3,5 mm, AssistX port
Dimensions: 74 x 74 x 26 mm
For Call Systems
Ackermann
Tetronik
Tyco/Zettler
Tunstall
GIRA
Siemens HiCall
FACI
Winkel
and others available.
AssistX Call – call system interface:
20467
HMV 52.99.01.2004 AssistX Call Wandhalterung magnetisch/wall mount magnetic

20472
AssistX ABL one Beruhigungslampe/reassurance lamp

20456
AssistX IR one Infrarotsensor für/infrared sensor for AssistX Call & Clickman

Resellers & Distributors
Would you like to know more about our AssistX Call and other AssistX products? Here you will find the right dealer near you!
© 2023 CSS Microsystems GmbH