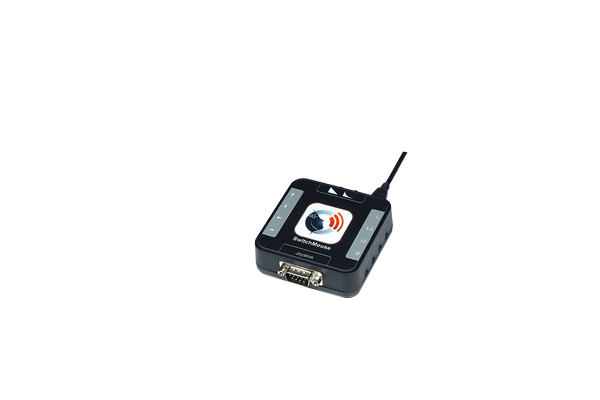 Our SwitchMouse
The SwitchMouse is plugged into the computer instead of a normal mouse. The individual directions of movement of the normal mouse are simulated by a joystick (or another multiple sensor) that is plugged into the SwitchMouse. Instead of moving the mouse, the corresponding sensor (right, left, etc.) is operated. The buttons of a normal mouse are replaced by individual sensors or by the confirmation button on the joystick (if available).
More Information
Connection to Mac and PC
The SwitchMouse is connected directly to a USB port on the computer. It is recognized automatically, and drivers do not need to be installed for normal operation. Connections of single sensors (e.g. buttons) and joystick. A nine-pin D-SUB plug for connecting a joystick and eight sockets on the side for connecting single sensors with a 3.5 mm jack plug are attached to the SwitchMouse.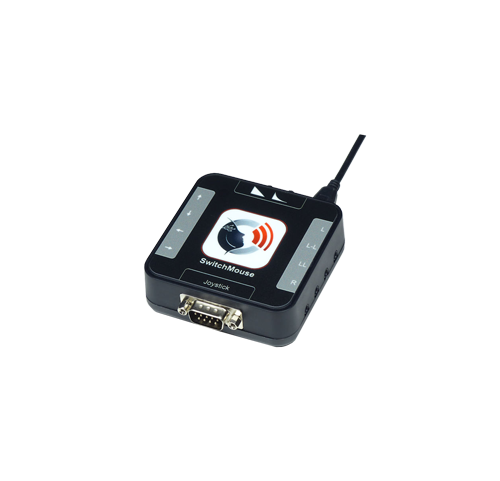 Resellers & Distributors
Would you like to know more about the SwitchMouse? You will find the right dealer for you on our partner & specialist dealer page!
© 2023 CSS Microsystems GmbH