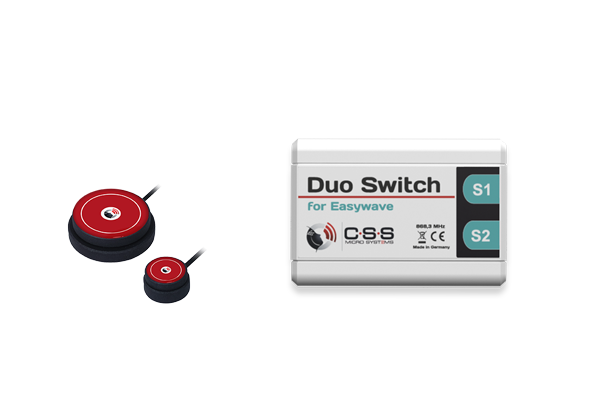 Our Duo-Switch
The Duo-Switch has two jack plugs, which can be used with single push-buttons, switches or sensors to perform up to two radio commands. It is possible to operate either up to two different radio commands in the push-button mode or a radio command in the switch mode (switch on when pressing the push-button and switch off when releasing).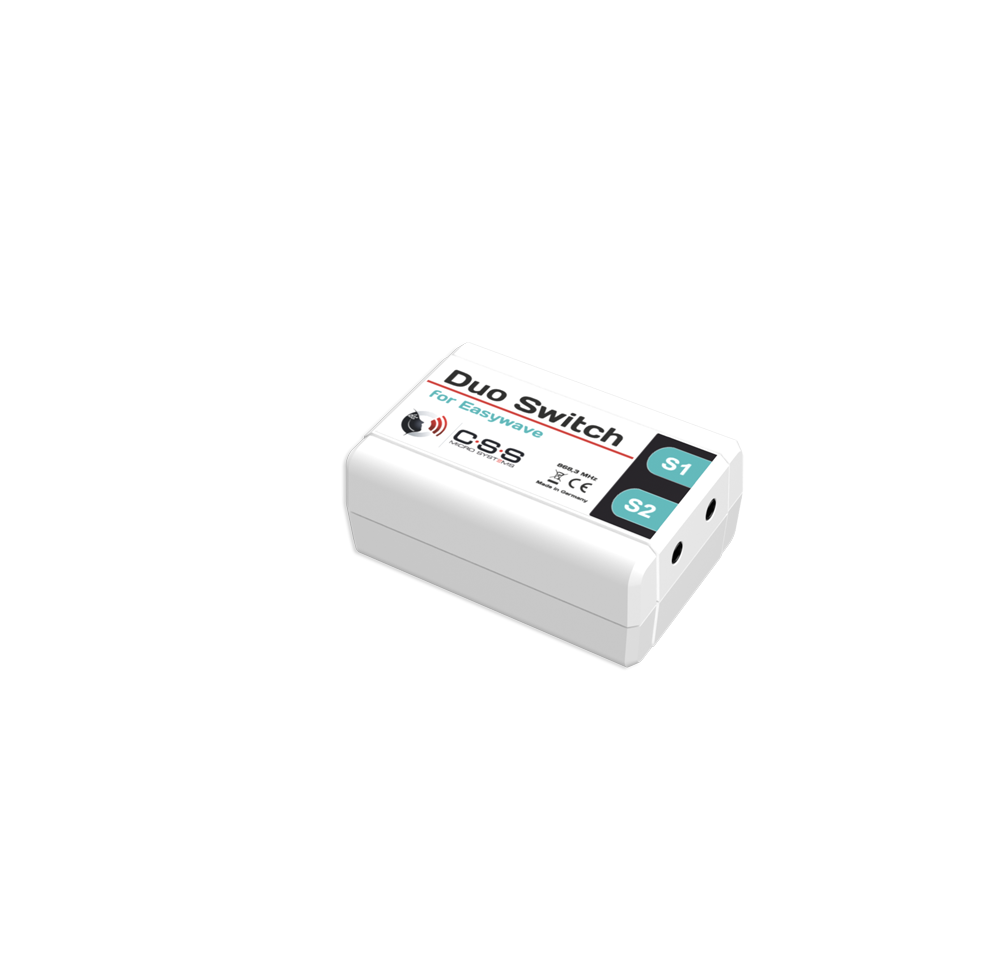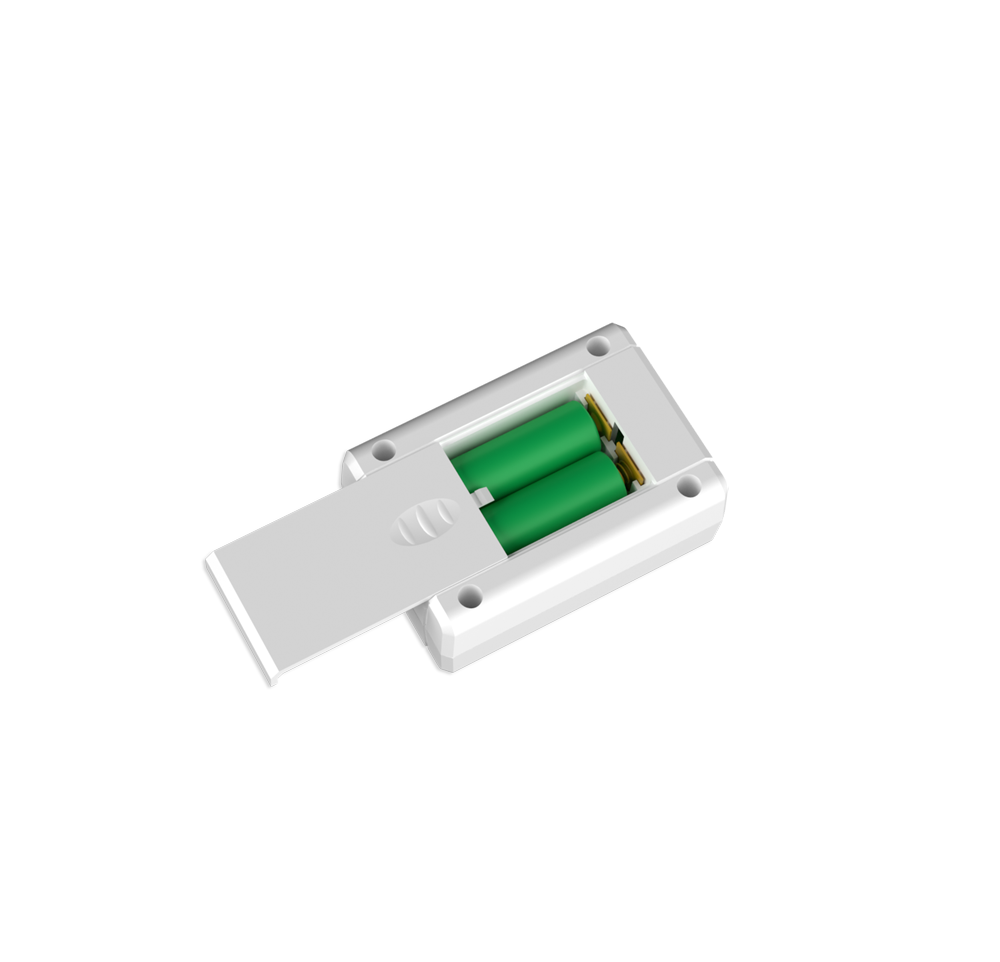 More Information
and technical details
Power supply: 2 Mignon AA batteries
Input 2x 3.5 mm jack plug for normally open single push-buttons/sensors
Push-button and switch mode
Range: free field: approx. 150 m
Buildings: approx. 30 m
Dimensions approx. 76 x 53 x 30 mm
Partner & Reseller
Are you interested in our Duo-Switch or options for our ELDAT Easywave range? Then take a look at our resellers site!
© 2020 CSS Microsystems GmbH