ASSISTX
With the AssistX product family, we have created a innovative series of products that meet the requirements for safety, individual adaptability and fault tolerance.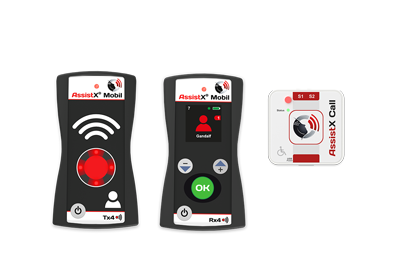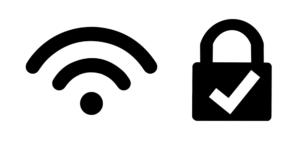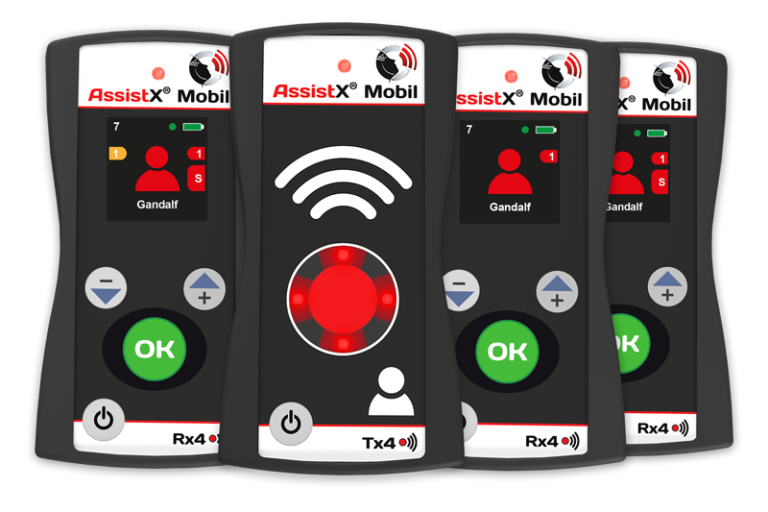 Security
On a high level
The AssistX product family optimally fulfills the high demands on functional safety and error avoidance in intensive care, in home environment and especially in clinical and nursing home use. All requirements are based on the German standard DIN VDE 0834, all functions are continuously monitored to ensure the best possible safety.
Everyday use
SIMPLY PROFESSIONAL
With high level security and a wide range of functions, everyday operation must be simple. The AssistX Call Systems meet this requirement by using the feedback from practitioners in development. Together with proven accessories, this is the key to trouble-free operation.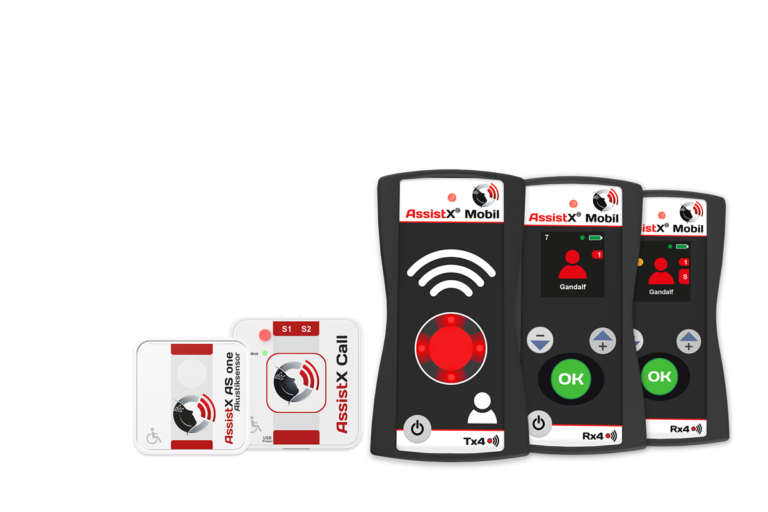 Assistive Call Activation
AssistX Mobil & Call
Equipped with a user-friendly AssistXPort for triggering calls, any sensors or buttons can be connected. Even external devices with call output, e.g. B. pulse oximeter, can be used as a trigger. Individually for each user.
AssistX Port
versatile and safe
The AssistX Call Systems dispose of the versatile AssistX Port. Any sensor and control element can be connected via the 3.5 mm jack plugs. The control element is automatically recognized and adapted accordingly. The power supply for active sensors and a confirmation lamp function is also provided via this port, which is also compatible which is recognized by the pink color of the jack plug. The port is monitored and reacts to critical changes (e. g. cable break or permanent contact).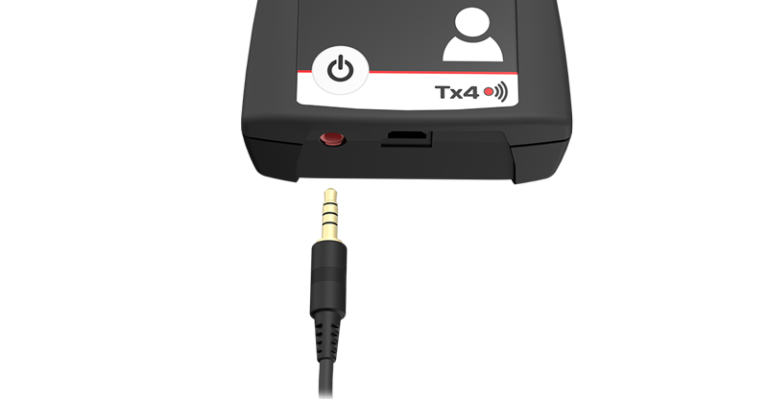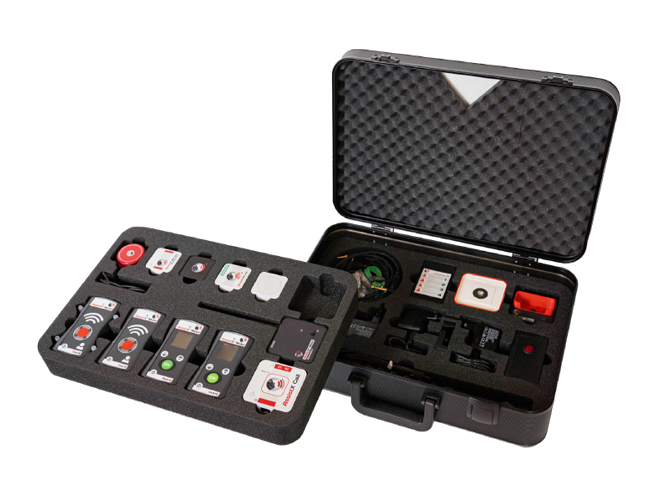 AssistX Demo Kit
For all AssistX Cases
The AssistX Demo Kits are now available in three versions: Specially for use in intensive care, for clinics and homecare or fully equipped for all cases! You always have everything with you for presentations and tests. The compilation of the different variants can be found here. The cases can be upgraded at any time, there is space for everything in each.
AssistX Mobil
AssistX Mobil is a radio-based home and care call system. Very easy to use and extremly safe with maximum flexibility. The basic system consists of transmitter, receiver and charger.
Assistive Call
AssistX Call is a sensor adapter for nurse call systems and enables calls to be triggered using special sensors (call triggers) that cannot be connected directly to the call system.
AssistX Accessoires
We offer an extensive range of products especially for the clinical area. You will find controls and innovative adapters for all common call systems and your individual patients.
CSS Product Overview
Everything at a glance
We have a wide range of products, accessories and mounting parts. You can find the whole variety of our articles in our product overview. Each product is clearly listed with a picture and a short description. Look what's available!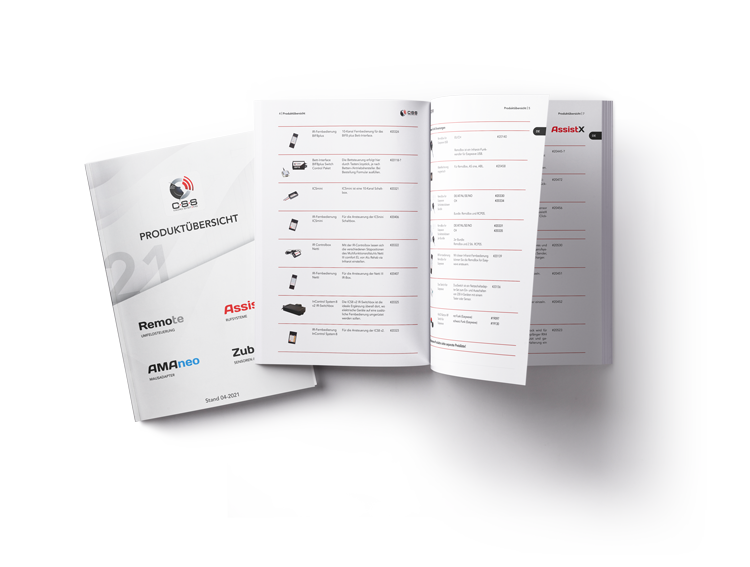 Reseller & Distributors
Would you like to purchase one of our products and are looking for the right dealer near you?
© 2022 CSS Microsystems GmbH